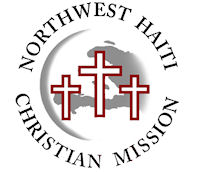 Northwest Haiti Christian Mission - Trip Registration
ALREADY REGISTERED

If you've already registered login below.

---

Forgot your password - click here!

Cancel Remember Password
Step-By-Step Instructions for Registering for a trip with NWHCM.
1 – Register your email address! You will need to create a username and password.
**You will receive a verification email that requires you to click a corresponding link. This will verify that you have correctly entered your email address and give you access to the website.  Please check your spam folder if you do not receive this email right away.
Please note that you must have a unique email address. If you and your spouse share an email and both want to register – you will have to create another email address for your spouse. Your email address is what sets-up your account and must be unique.
2 – Fill out your trip application and select your trip date from the drop down menu.
3 – You will receive a confirmation email once you have been approved to join the trip/team.
4 – Make your 800.00 deposit!
**You can use PayPal and make a payment directly through your account on the site. You may send a check to the mission. You may also go to www.nwhcm.org and click GIVE if you do not have a PayPal account and would like to make a deposit with your credit card.
5 – Now track who has given toward your trip, trip balances, & have access to important trip information related to your specific trip date!
6 – You can email questions directly from your online account.
CREDITS: Registration system developed by CrossRoads Missions. Authentication software by Easebay Resources. All other elements Copyright © 2011 - 2023 ~ Northwest Haiti Christian Mission, Zionsville, IN, 46077 ~ CONTACT US

Registration Software Version 2 - [nwhcm]